CdeT
biography
...all you need to be "ordained" an artist is an audience...
40

April 23rd, 2012 + 9:04 PM
·

CdeT
Hi all, Newbie here.
This question is for those of you who already have music for sale online.
I've been holed up, writing, recording & producing like crazy -- finally climbing out of my cocoon and spreading my wings.
My day job for 30 years has been as a business development consultant, and after working with the Olympics, etc., and assessing the state of the music industry, I've decided I'm going to act like I'm a pro athlete and make sponsorship my "cake" and music & ticket sales my "icing."
So I've created this site:
http://www.w-w-w-music.com
(check out the FAQs for details on how it works -
http://www.w-w-w-music.com/faq.html
) and want to know:
1) what you think of it and
2) what questions you would have as musicians in order to join me.
--------------------please read below AFTER you look & note your first impressions - thanks!------------------------------
Coca Cola, whom I worked with on the Olympics, just signed an exclusive with Spotify last week, and IEG, the largest global sponsorship consultant, states music sponsorship is outpacing every other category in growth, with $1.17 billion spent in 2011.
YouTube & MySpace, Spotify, Pandora and everybody else wants me to upload my music so they can make billions in sponsor dollars on my music, telling me they're providing me with free promotion or maybe some royalty pennies (YouTube is projected to make $1.7 billion in 2012). I'm seeing complaints from independent artists, and even the major labels, that they aren't seeing any revenue. I also honestly cannot get excited about what I'd see in revenue from the iTunes or Amazon types either vs. just posting my songs for sale in my own store.
From this info. and my experience, sponsorship is the elephant in the room. Just seems to me it would create a win-win-win for musicians-sponsors-music lovers, and create a new music homeostasis, finally transition us all to a nice new healthy hum.
We made the music, we deserve the elephant. With those billions in the humble hands of musicians (self-absorbed types aside) we could make more music and we could change the world! Thanks for your thoughts.
Alias:
CdeT
Status: Offline
Threads:
1
Posts:
73
Songs:
0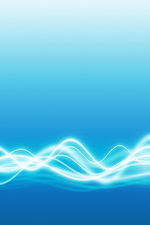 Joined: April 23rd, 2012
Last login: June 20th, 2012